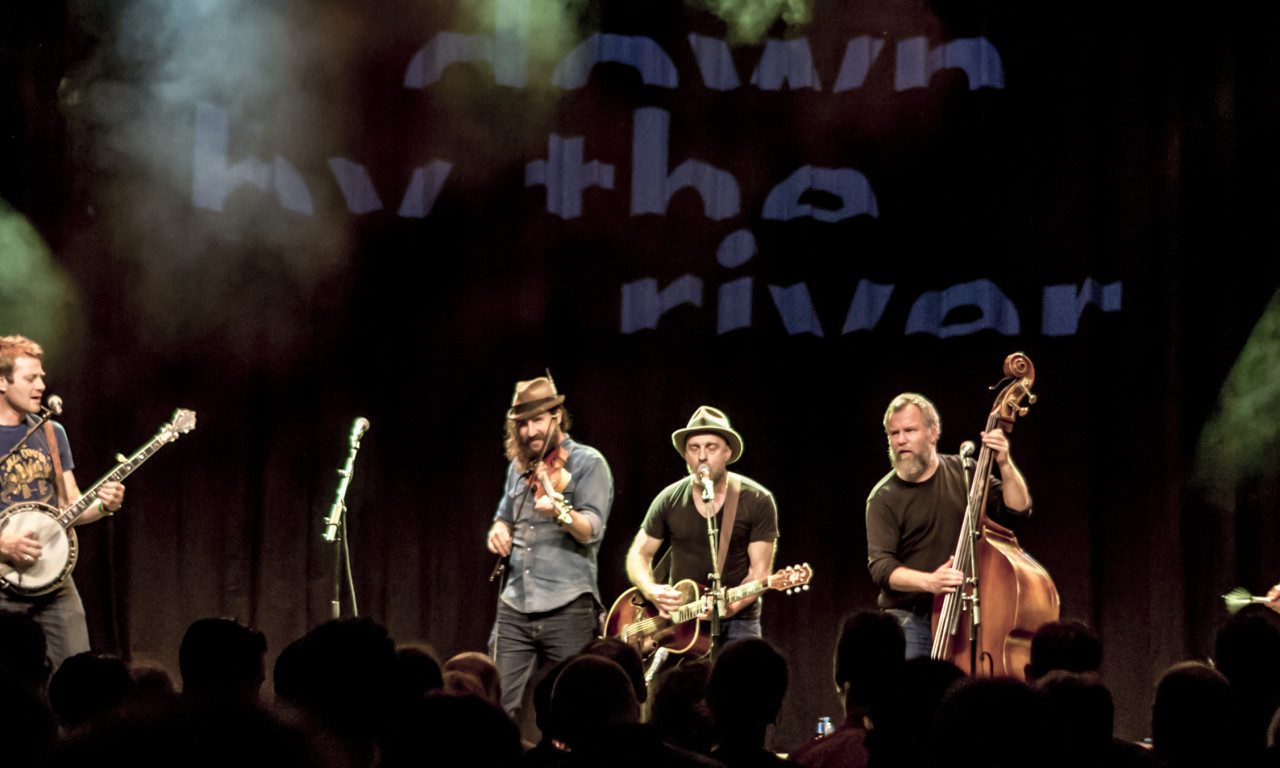 15 mei 2016
Down By The River
The Wood Brothers + Meschiya Lake & The Little Big Horns + Nikki Lane + David Corley + Mandolin Orange + Joanna Serrat + Rob Heron and the Tea Pad Orchestra + Tiny Legs Tim + Lea Kliphuis + The Cannonball Johnsons
archief
Alt.country & Roots Festival
Open 16:00 / Aanvang 16:00
Deurverkoop (incl 1,- servicekosten) 26 euro
Voorverkoop (incl. 1,- servicekosten) 21 euro

Let op: Het festival start om 16:00 met een speciale show van David Corley op de Kop van de Weerd, in de Venlose haven op 100 meter afstand van Grenswerk.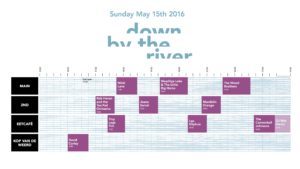 Down By The River is a new roots festival, focusing on renewing roots and alt-country music. It's name, Down By The River, after the song of Neil Young, comprises the thought behind the festival: flowing like the river Maas, fresh, exploring the sharp edges. Poppodium Grenswerk is located near the river Maas, which will also be involved in the festival. On May 15th locals-by-origin Sedate Bookings and Poppodium Grenswerk welcome you to the sophomore edition of the festival naturally growing from five to about ten bands and two to four locations.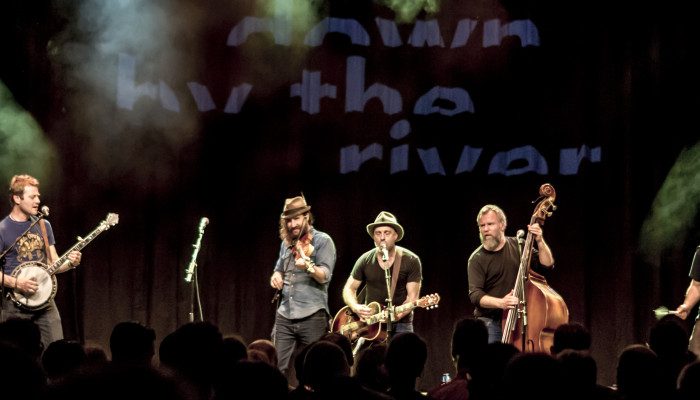 The Wood Brothers (USA)
Their sixt album is their most rockin' yet, recorded in The Black Keys' studio in downtown Nashville. And for good reason. For the first time, all three members of this soulful folkrock outfit are currently living in the country capital. It's also their most accomplished work to date.
Meschiya Lake & The Little Big Horns (USA)
Hailing from New Orleans, singer Meschiya Lake takes you back to pre-war Louisiana. Ragtime jazz, blues, dixieland, it's all there. But she and her fantastic band The Little Big Horns bring it with such charisma and flair that it sounds as a fresh bowl of gumbo, as she has proven many times on several Dutch stages.
David Corley (USA)
After hearing David Corley's debut album "Available Light", one could say the Lafayette native arrived out of nowhere at age 53, akin to hitting a homer in his first at-bat. But the album is a product of a 30-year cross-country odyssey of self-exploration, one of those rare moments where a lifetime of experience which shines through particularly in his gritty, road-worn voice, which he uses to bring the movie in his life into vivid technicolor. We're doing a very special show with David Corley!
Nikki Lane (USA)
Outlaw country has traditionally been a male province, but Nashville-via-South-Carolina singer Nikki Lane breaks stereotypes on her Dan Auerbach-produced second album "All Or Nothin'". Growing up in South Carolina, Nikki Lane loved her mom's Motown records and her dad's country cassettes, but she'd also sneak to see alt-rock and punk shows. All those influences come through, very excited to welcome Nikki Lane.
Mandolin Orange (USA)
Mandolin Orange makes music that could best be describes as being "laced with bluegrass, country and folk…often wistful and contemplative without being somber, and always firmly grounded in the South." The duo, comprised of Andrew Marlin and Emily Frantz, toured Europe last November and made a great impression on their tour in support of "Such Jubilee".
Joana Serrat (ESP)
Joana Serrat is touring to promote her record "Cross The Verge" that will be out just before Down By The River Festival through Loose Music. To record this album, Joana Serrat travelled from her home in Vic, near Barcelona, to Montreal, Canada to team up with producer Howard Bilerman (Arcade Fire, The Barr Brothers) in his analogue studio, The Hotel2Tango. In the recording process Joana was joined by the likes of Gavin Gardiner(The Wooden Sky), Aaron Goldstein (Daniel Romano, City & Colour, Cowboy Junkies) and the acclaimed Canadian auto harpist and vocalist Basia Bulat. Elsewhere, Neil Halstead (Slowdive, Mojave 3) and Ryan Boldt (The Deep Dark Woods) joined Joana in two duets from two different approaches; the shimmering pop of Cloudy Heart and the wrought Americana of Black Lake.
Rob Heron and the Tea Pad Orchestra (UK)
Rob Heron and the Tea Pad Orchestra are one of the most tireless bands in the UK roots circuit. The songs are penned by Rob Heron, a crazy fool for country music and a full time dandy-cowboy. Based in Newcastle, UK, they play their own brand of Western Swing, Blues, Gypsy Jazz and Country, or "North Eastern Swing" as they've coined it.
Tiny Legs Tim (BE)
While his name may suggest otherwise, Tiny Legs Tim sure is a force to be reckoned with. In his songs, this bluesy singer/songwriter from the Belgian town of Ghent dwells about making the move to the big city, while his heart still belongs to the countryside… Tim did an amazing show at the Boogie Brew & BBQ Festival in Venlo last year and we're glad to welcome him back to our city.
Lea Kliphuis
In January Lea Kliphuis released "The World Owes Me Nothing" through Excelsior Recordings. "Pick up your guitar and start playing. Every song I leave undone is nobody's fault but my own. 'Cause the world owes me nothing." These are the first words on her new record and summarize  what's Lea Kliphuis is all about.
The Cannonball Johnsons
Former street musicians gone full band… The Cannonball Johnsons wear their influences like hearts on their sleeves; Crosby, Stills, Nash & Young, The Allman Brothers Band & Hackensaw Boys, the latter which performed at Down By The River last year. These youngsters play a blend of folk music, southern rock and bluegrass which will set the mood perfectly and will jumpstart our festival the right way.
Tips
vrijdag 31 mei
Fleetwood Mac - The Incredible Story
door The Cosmic Carnival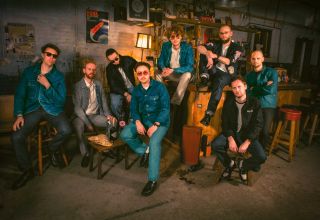 donderdag 14 maart
Gallowstreet
Presents: A Trip Worth Making