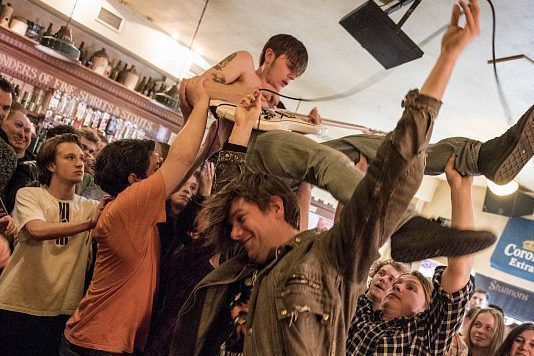 27 april 2017
Nightbirds Kingsday Festival
w/ Cocaine Piss + The Homesick + Antillectual + Lookapony + Nouveau Vélo + many more!
archief
Kingsday Festival / Kafee de Splinter & Shannons Irish Pub & Take Five & Vader Klaassens
Open 14:00
Voorverkoop (incl. 1,- servicekosten) 6 euro

Een polsbandje voor alle kroegen kost 6 euro en daarvoor kun je van 14:00 tot 21:00 los gaan.
Hey ho let's go! Eerste namen voor Nightbirds Kingsday zijn hier! Met veel liefde zetten we een paar van de beste bands uit Nederland en België in vier kroegen neer opdat jullie kunnen crowdsurfen, dansen en de Republiek kunnen eren. Met acts als Cocaine Piss, the Homesick en Lookapony weet ik zeker dat wij, jullie en de Koning vervuld zullen zijn van het heilige vuur en met elkander, hand in hand, het vaderland trots zullen maken. ??????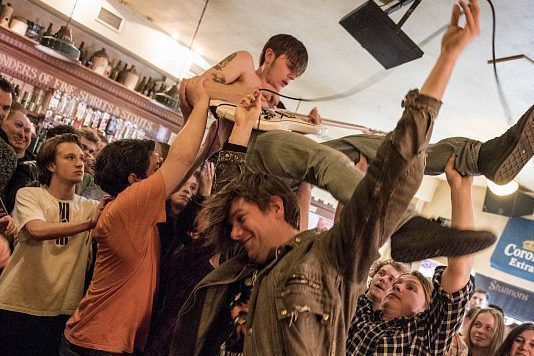 Een kaartje voor alle kroegen samen kost 6 euro en is te krijgen via deze website.
Line-up: Cocaine Piss + The Homesick + Antillectual + Karel Anker & De Joden + Lookapony + Nouveau Vélo + Abdomen + Del Toros + The Twangmonkees + The Mighty Breaks + Paranoid State + Tarantino + Mexican Surf + OOO + Andy & The Anti-Christ + Vettig Vel Punkrock Karaoke
mvg, Nightbirds, Slappe Hap, Zwaarwerk, Aloha Fest & Grenswerk